Quick Links I Cheerleading I Football I Soccer I Girl's Golf I Volleyball I Cross Country I Home Page
l Plano Sports Boosters Page l

2012 Boy's Golf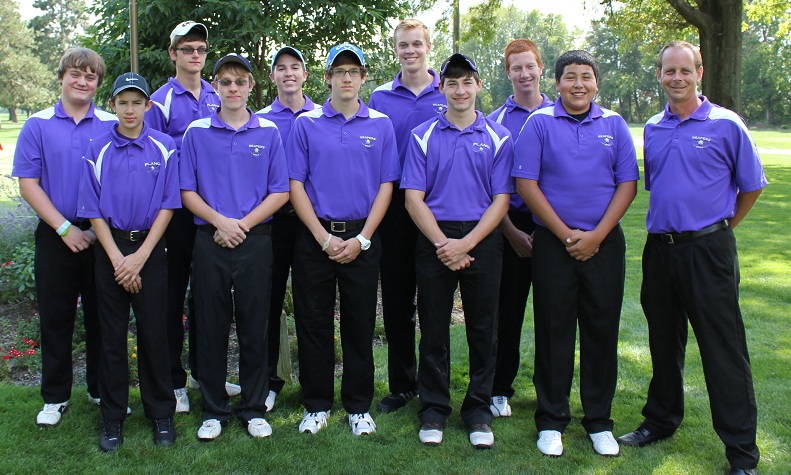 Back Row...Brandon Staton, Don Wilson, Drew Petry, Erik Tierney, Rocco Romano
Front Row...Tim McTighe, Josh Owens, Kevin Kames, Davis Appel, Izzy Mendez, Coach Scott Smith
2012 Boys Golf Schedule*
Click on Opponents for Results
Senior Golfers
Back..Don Wilson, Drew Petry, Erik Tierney.
Front...Rocco Romano, Kevin Kames, Davis Appel
Reapernation.com is the official website of Reaper Nation Sports Fans. Fans supporting the success of our Reaper sports teams. Any use, reproduction, or duplication of Reaper Nation without the express written, or verbal consent of those authorized is forbidden and are in violation of US copyright laws.
*This site is soley for entertainment of it's visitors. This site is NOT affiliated with Plano High School, its Administrators, Faculty, Coaches or Athletes, nor is it an expression of their thoughts, views, ideas or opinions. This unofficial site is independently maintained solely by Reaper Fans who happens to believe that if you are a true Reaper Fan you do bleed Purple and White! Please go to http://www.athletics2000.com/plano/ for POSSIBLE correct schedules, REAPERNATION.COM Does not get notified if schedules have been changed after posting, when there was only reapernation.com we were notified of changes, sorry for this inconvenience. ReaperNation.com is not responsible for wrong information.
Archive Golf
2009 Golf / 2010 Golf / 2011 Golf